I met Dave Stevens while I'm googling
Famous Person's born on 29th July
, which is same birthday with me.
So, Dave Stevens (July 29, 1955 – March 11, 2008) was an American illustrator and comics artist. He is most famous for creating The Rocketeer comic book and film character, and for his pin-up style "glamour art" illustrations, especially of model Bettie Page. He was the first to win Comic-Con International's Russ Manning Most Promising Newcomer Award in 1982, and received both an Inkpot Award and the Kirby Award for Best Graphic Album in 1986.
Click
Here
to read more - source from Wikipedia
And here's some of his artwork! Really amaze me.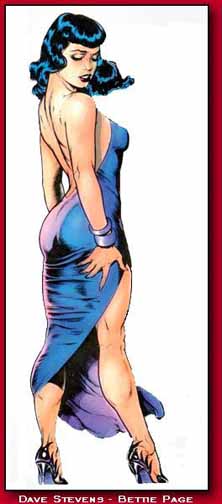 I like his style and we really have a same perception in expressing our arts.

----------- .:
MY ARTS
:. -----------
Mine, I like drawing women's body cause for me women's body is a beautiful and a perfect nature. I'm proud to be a women!